Development of Algorithms for Earthquake Early Warning and Their Practical Applications
Earthquake Early Warning System has attracted research attention recently as a method to mitigate seismic hazard. It is a system to estimate earthquake properties in real-time and take an action before the strong shaking arrives at a site.

&nbsp &nbsp &nbsp [References]
Earthquake Damage Survey and Strong Motion Estimates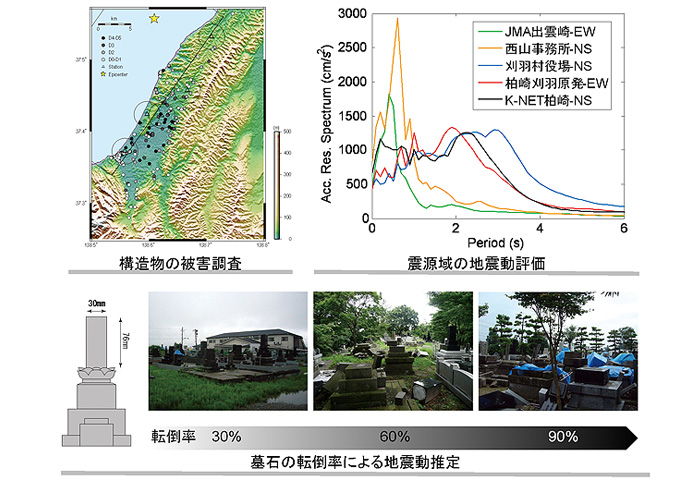 &nbsp &nbsp &nbsp [References]
Landslide Seismology
Recently, seismometers are used to monitor various natural disastors. In this study, we use sesmic signal to study landslides. We try to achieve landslide forecast, real-time monitoring, and understanding of mechanisms.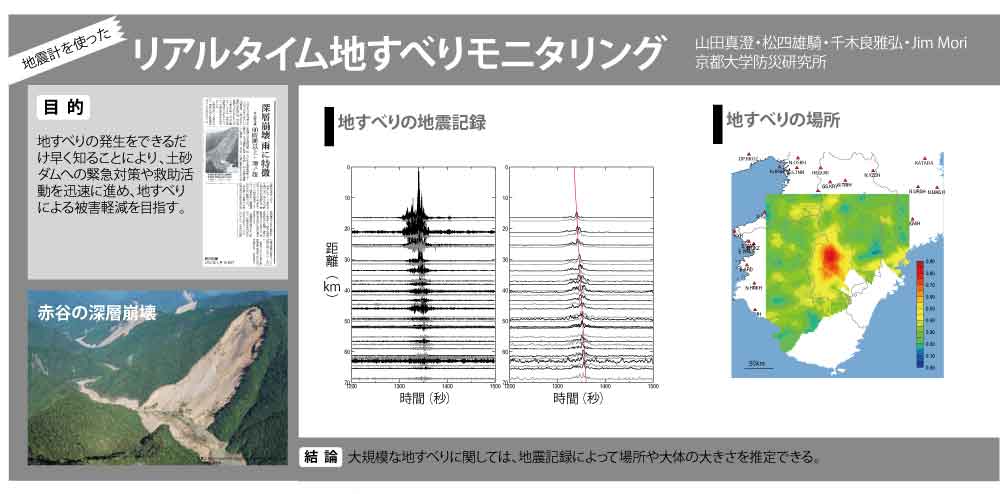 &nbsp &nbsp &nbsp [References]